!!! WELCOME TO MY SITE !!!
---

20 | white | they/them | lesbian
i talk about imas (as/ml/sc), touhou, precure,
umamusu, and nintendo.
i've watched
all
of precure, ojamajo doremi, aikatsu and pretty series
---
---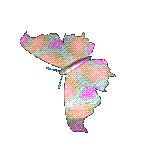 i use clip studio paint for art, lmms for audio stuff,
and sony vegas for videos
i play mirishita , arknights, uma musume and have a nintendo switch.
corresponding ids are
EJ5EARPW, drlatency, 226 293 477 and SW-3287-1755-2408
NARU ART BY SMEEF0 ON TWITTER AND TUMBLR!!!!!!!!!!
EXTRA
---